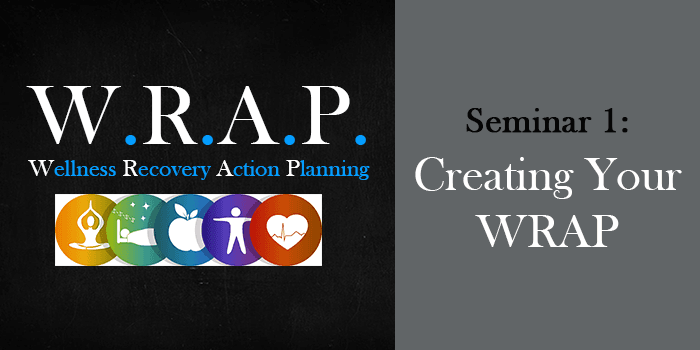 Train with Laura Lefler, CPSS and WRAP Facilitator, for 20 CEUs in this WRAP Seminar I. Classes will be held at 810 Broad Street, New Bern, NC 28560, upstairs in the small building next to Broad Street Christian Church. Cost of training incudes your learning materials.
Seminar I
WRAP Seminar I introduces participants to the five key concepts of WRAP, guides them in creating a personal WRAP, and offers those who complete the seminar a path to becoming a WRAP Facilitator.
The basic framework is the same for each seminar, but the focus can be tailored to best fit your organization and the populations it serves (such as veterans, youth/children, and families) and their life challenges, including addiction, trauma, healthy aging, developmental distinctions, justice involvement, and mental health.