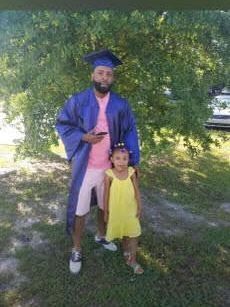 Hello my name is Devron C. and I was a resident of RLM for six months in 2022. I came in feeling like a failure and like a dark cloud lived over me. The other residents as well as staff made me feel welcome and through watching them, I knew I could go on. My early struggles were anger and listening because I was/am sometimes still a "know it all". Things started to change for me around my 60-90 day mark. I really can't explain it, but the things I heard everyday were starting to register. I tried getting up in the morning saying a prayer to my higher power and then letting my higher power take control of my day. This is the period where my friends and family started believing in me and coming back into my life. Most importantly, this is the period where I started believing in myself. RLM has helped me to get back on my feet and has somehow removed the black cloud that stayed over me. I would highly recommend this program to anyone who is struggling with a Substance Use Disorder. They loved me when I wasn't strong enough to love myself.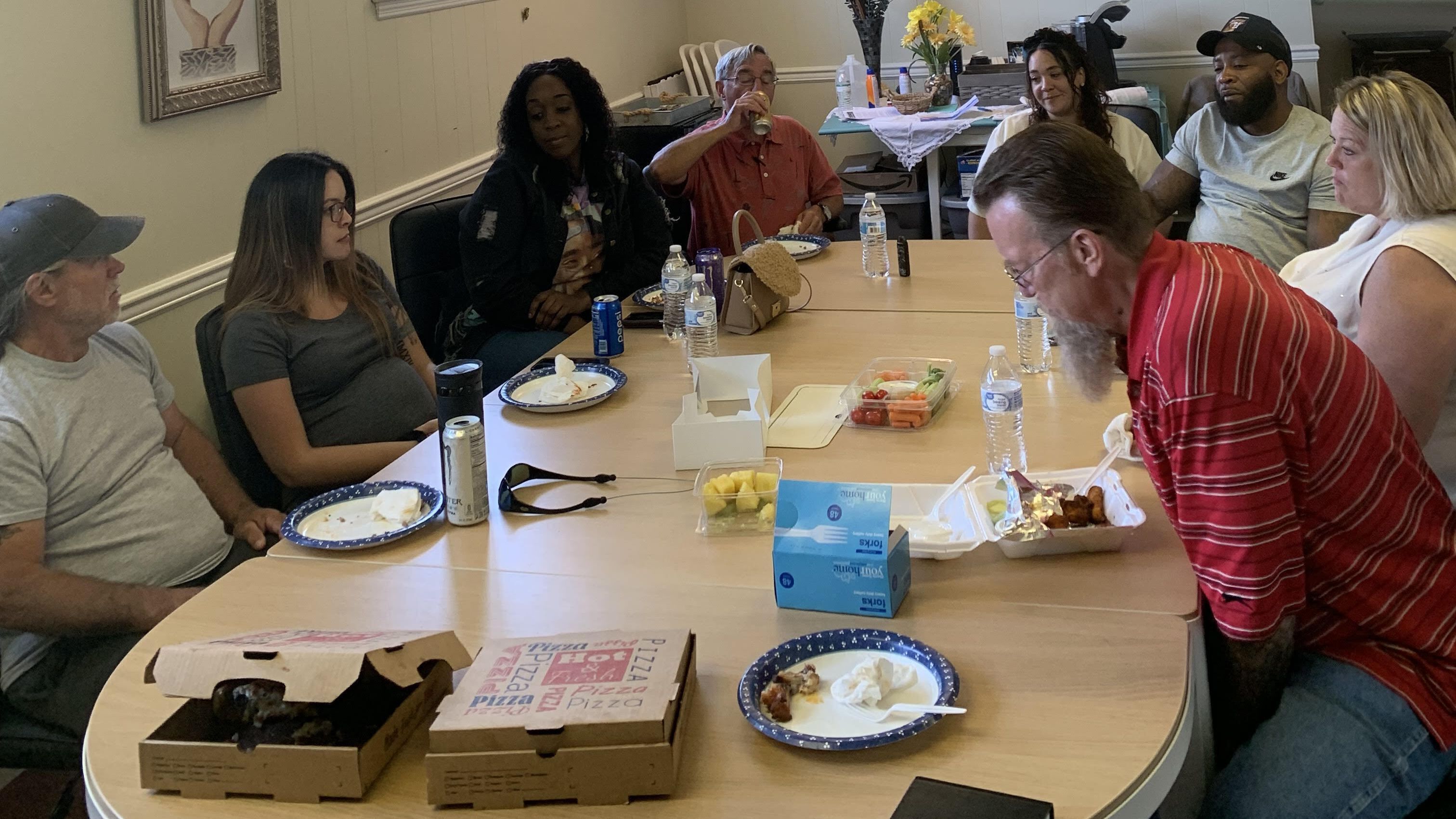 Christian is a young woman with children, who came to RLM with behavioral and legal issues surrounding heavy use of prescription medication that started in pre-adolescence for anxiety. Christian came to us from a detox facility in October 2021 and stayed with us until May 2022. Christian frequently trembled, barely spoke and was often so anxious that she vomited once a day. In early recovery she was pre-occupied with what others thought of her and would often try to control others' impression of her, alternately, Christian would often exhibit frustration through questionably respectful comments when staff did not respond in ways that she expected. All the while, despite obstacles, Christian was cultivating therapeutic relationships with staff at PORT Human Services and with her sponsor.  These two women especially helped her grow in maturity regarding unmet expectations, develop faith, trust, and how to have good boundaries in relationships. The staff at RLM could not have guided Christian into opportunities to take responsibility for herself without the support of her community. Christian's ability to be responsible increased in many ways. One example is that she consistently forgot to lock her bike and the house.  By the end of her seven-month stay with us she was no longer leaving her bike vulnerable to being stolen and she carried her house keys with her all the time. Small changes make a big difference. In small ways she worked on developing trust. When Christian started to open up and be honest about what she was thinking and feeling with staff at RLM, with her counselor at PORT, her sponsor and her fiancé she began to make big changes that were evident in the improvement of her relationships. By the time Christian left our program her fiancé had begun to attend Al-Anon meetings which has resulted in a deeper relationship that has been strengthened to support Christian in her recovery.
Christian came to RLM with felony charges. The Director and staff advocated for her in court with letters and with our presence at a pivotal hearing. Two staff members, including the ED, and Christian's sponsor stood in front of the judge and testified to the leaps and bounds Christian was making in her recovery. We stated how clearly she demonstrated that her recovery was second only to her desire to become the best mother that she can be. She often went above requirements of rules and program expectations, including electing to attend Relapse Prevention classes at PORT after she finished her initial three months. She was incredibly helpful to new women who came into the program and made every effort to be helpful to both other participants and staff. Due to the advocacy RLM staff offered the judge did not sentence Christian to time in prison.
Christian and the ED had conversations near the end of her stay with RLM that showed how maturely Christian is now able to move through challenging circumstances without desire to return to using benzodiazepines and instead reach out to her recovery community for support, to be honest with others about her boundaries, needs, thoughts and feelings. This is major growth!
Christian still has to wear an ankle monitor and continue probation and continue to take responsibility for her past actions, but she does so today with confidence in herself and her recovery, renewed health, and with spiritual values and principles to get her through difficulties. Christian no longer uses any type of medication for anxiety. She learned meditation techniques at RLM that she reports having helped her immensely.
Christian provided an excellent model for using resources offered by RLM and how to exit the program with a foundation in recovery that supports improved health and wellness, a self-directed life, and ability to strive to reach her full potential.  Many of the participants from both houses came together for a pizza party and ceremony the day before Christian went back home. Her process and growth are inspiring to all who met her. We are so honored to be a part of her successful recovery.